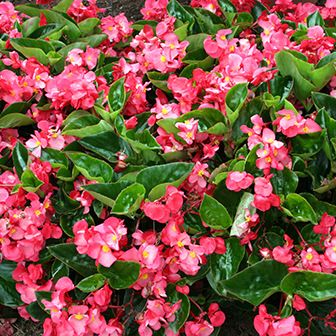 Begonia Whopper
Begonias are tropical perennials and can live and bloom year round in tropical climates. Most have bright colorful flowers and are easy to grow in your outdoor garden and indoors as ornamental houseplants. The Whopper Begonia is a big, vigorous plant with excellent heat tolerance. It produces extra-large flowers up to 3 inches across.
Photos of colors listed below (click arrow)

DETAILS:
Starter Plugs: From Seed
Location: Full Sun/Part Shade
Height: 28-34"
Width: 14-26"
Colors: Green Leaf Red, Green Leaf Rose, Bronze Leaf Rose
PLEASE READ:
• Your plug plant order will take approximately 12-14 weeks to grow, from seed or cutting to rooted plug plant. YOU ORDER --> WE PLANT --> WAIT 12-14 WEEKS TO GROW --> WE SHIP TO YOU!
• Plug Plant availability is subject to change depending on availability of seeds/cuttings at the time of your order.
• Photo is of plant in Full Bloom. We sell starter Plant Plugs which are small plants with an establishing root system. All plugs should be transplanted to appropriate pots to establish roots before being planted in the ground. Additional information for growing plants in your area can be searched on the internet.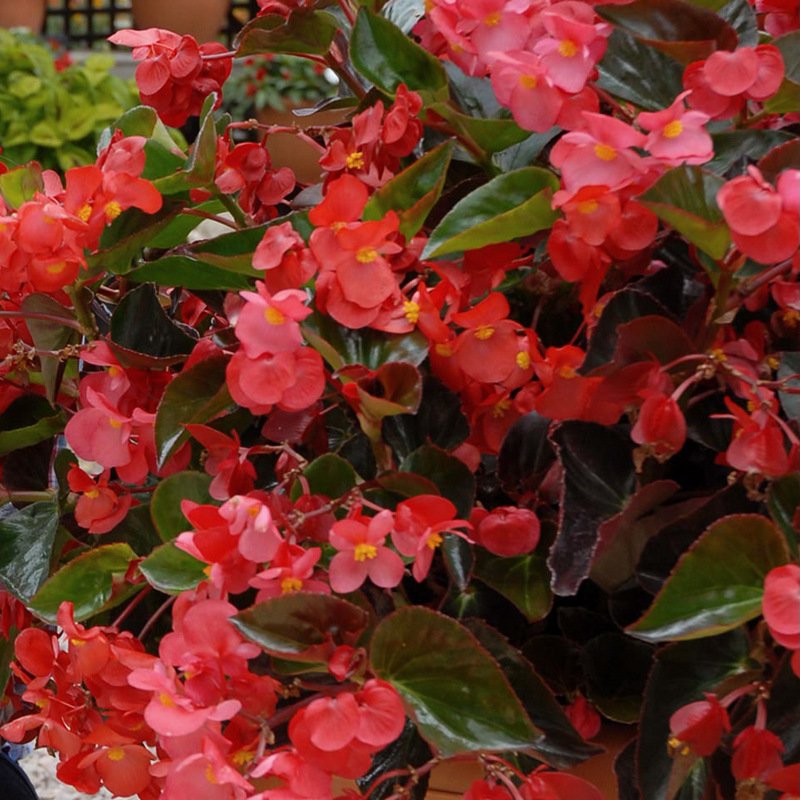 Green Leaf Red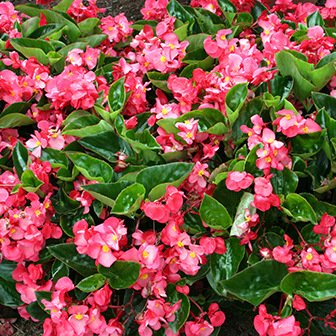 Green Leaf Rose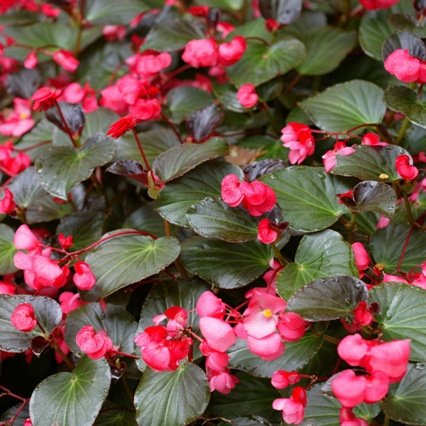 Bronze Leaf Rose