Petunia Double Cascade series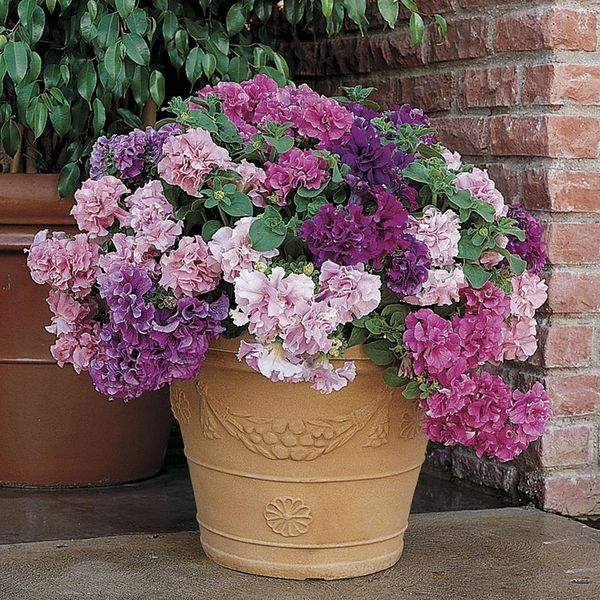 Petunia Double Cascade series
Double Cascade Petunias have extravagantly ruffled extra-large blooms that look like giant Carnations instead of Petunias! These Petunias look lovely in baskets and pots, borders and beds. Double Cascade was bred for good weather resistance, and these blooms won't collapse in the first summer storm that comes along.
Photos of colors listed below (click arrow)
DETAILS:
Starter Plugs: From Seed

Location: Full Sun
Height: 15"-18"
Width: 24"-30"
Colors: Blue, Burgundy, Orchid Mist, Pink, Mix
PLEASE READ:
• Your plug plant order will take approximately 12-14 weeks to grow, from seed or cutting to rooted plug plant. YOU ORDER --> WE PLANT --> WAIT 12-14 WEEKS TO GROW --> WE SHIP TO YOU!
• Plug Plant availability is subject to change depending on availability of seeds/cuttings at the time of your order.
• Photo is of plant in Full Bloom. We sell starter Plant Plugs which are small plants with an establishing root system. All plugs should be transplanted to appropriate pots to establish roots before being planted in the ground. Additional information for growing plants in your area can be searched on the internet.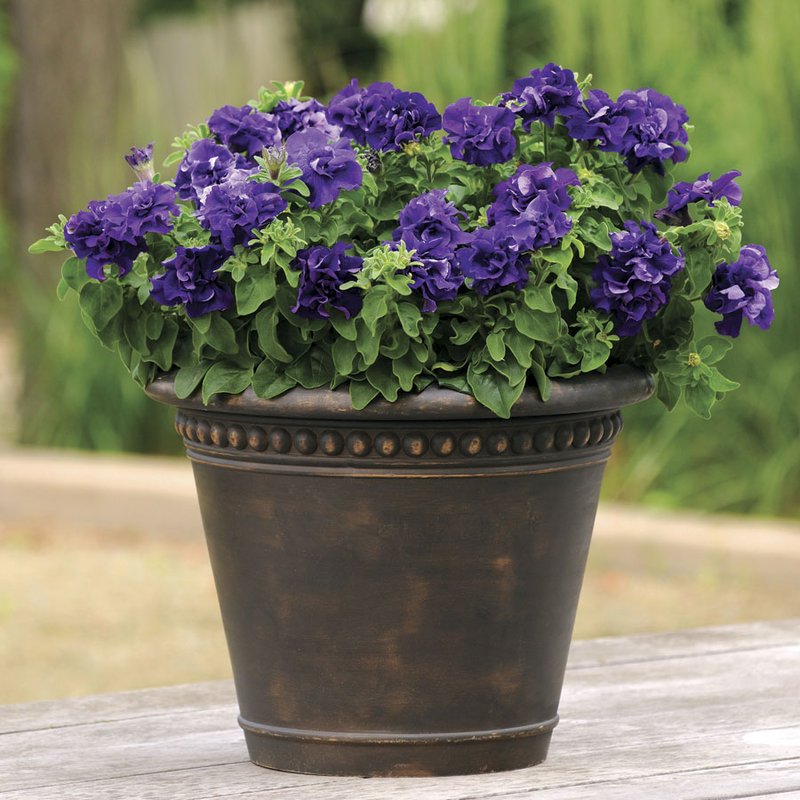 Blue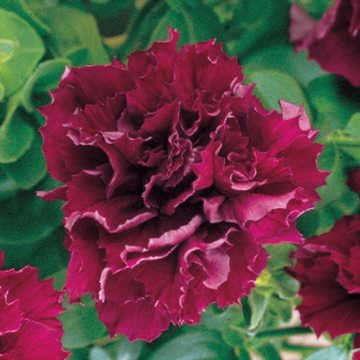 Burgundy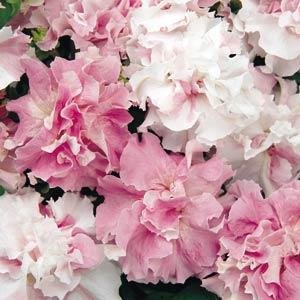 Orchid Mist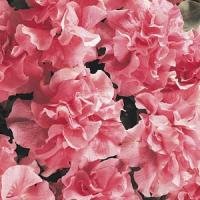 Pink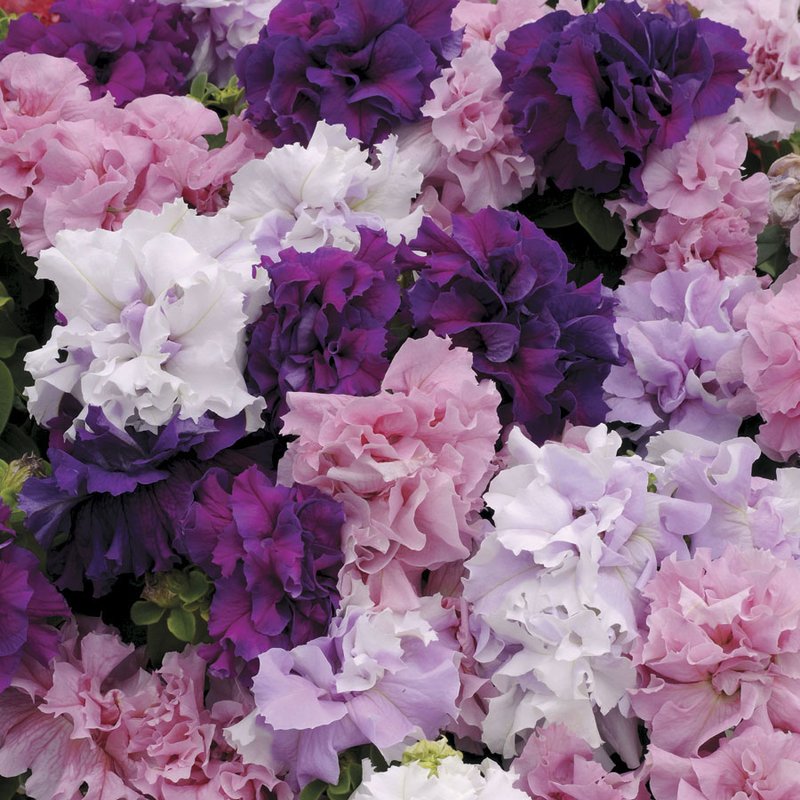 Mix